2015 UMFF " Multicultural Screenplay" Panel
As screenwriters, the first question we ask is "What is the story?", but how often do we first ask, "Where does my story take place"? Do we challenge ourselves to write a story set in another country? Can we write a story that will entertain in both the host country and our own? And vice versa? Hear how our panelists have succeeded in writing screenplays to interest and educate in today's cross cultural film industry.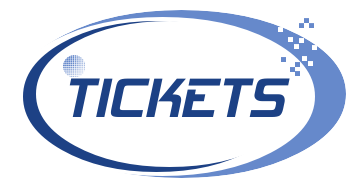 Time: 12:00-1:30PM; April 18, 2015
Location: Room 163, 550 Deep Valley Drive, Rolling Hills Estate, CA 90275
The Panel Speakers are:
Roberta Griffin, Writer

Ms. Roberta Griffin is a professional writer of twelve years. She began as a ghostwriter, writing articles for various websites. Her first job-a book for a client in the United States. Soon after, she ventured into article and short story writing for various websites. Since then, She has published her first book, Living Independently, sold a feature length screenplay now in production to a wonderful producer-- Hemanth Krishnappa(Chersonese Entertainment), currently working on the film in India. Lastly, she has another script being considered by two separate production companies.


Mr. Bin Li, Director, Producer, Screenwriter


Mr.Li graduated from Beijing Film Institute, is the founder of Beijing Xing Wei Sheng Shi Media Co.. He has been worked with many TV series, films and documentaries. In TV series, he has directed over 200+ episodes, and won " Five One award" . In film, he directed 7 great movies, " The story of a piano" won the best family film award and the best actor award at the 8th San Diego International Kids Film Festival. In documentary, "Qing Tian stone carve", "Peng You Shan" and "the left behind child" were the top rank documentary film in China. In independent film, his work" Upper the sky" was the finalist of the 29th Hong Kong Film Festival.

Serita Stevens; Actor, Producer, Screenwriter, and Script Consultant


Serita is well known in the romance and mystery field through her published books , successful TV series and Films. She won 13 awards in many screenplay competitions. She is a past board member for Film Industry Network (FIN) and is an active member of Women In Film (WIF), the Caucus, and Alameda Writer's Group (AWG.) She has taught writing at USC, UCLA, Loyola, Santa Monica City College, University of Illinois and Roosevelt University, as well as private consulting and currently teaches and mentors at AWG. As a member of the WIF's PSA team, she wrote the Emmy nominated public service announcement for St. Joseph's Care Center. She has just been chosen as a judge for the SET awards – and Three Gates of the Dead filmmaking competition .In addition, she is a regular freelance journalist for L A Splash Magazine covering film, theatre, entertainment industry events, health topics and travel.

Ping Jiang, Screenwriter, Producer




Ms.Jiang is the CEO of Yuetong Cultural Media—a well know event management company in China. She has been making movie start from the talent agent, casting director, screen writer, executive director for many TV and films , then become a producer and film investor. Even though, she has been produced over 10 big events, such as Model competitions, youth Art competitions, etc. As screenwriter and producer, the "Feeling the Love Flute " won the Best Children Film and Best Screenplay in 2014 San Diego International Kids Film Festival, and Best Foriegn Film in 2015 Broadway International Film Festival--Ensenada (Mexico).

Jordan Gregory; Distributor
Jordan Gregory is an executive with over 15 years of experience in the Entertainment Industry. Jordan is co-founder of Your Hollywood Pro and host of the top-rated Your Hollywood Pro podcast, which was featured in the iTunes New & Noteworthy for TV & Film, Business and Education.Jordan's career started in his teenage years as a movie theatre usher, where he quickly discovered his love of movies. Jordan has an extensive exhibition background in both operations and marketing. He has worked for Arclight/Pacific Theatres, Cinemark and AMC Theatres.
Working for Deluxe Media Management allowed Jordan to gain expertise in the area of In-Theatre Marketing materials and lobby displays.Before co-founding Your Hollywood Pro to help filmmakers and creative professionals be successful in the business, Jordan worked for IMAX on theatrical marketing on campaigns for all IMAX films including Gravity, Godzilla, Guardians of the Galaxy and Disney's Maleficent.

Bing Ren; Writer




Bingren, Chinese woman writer living in United States. Chinese National First-class Writer, member of Chinese Writers Association and World Woman Writer Association. Founder of World Federation of Youth Literary Art. Founder principal of Sunshine Education Academy and American Hollywood Film Academy. Create and publish many kinds of literary works, including prose, novel, poetry, drama, etc. Most works are translated by several languages, and published in more than twenty countries.

Marco Rea; Talent Agent, Producer




Marco's experience encompasses 20 years in the entertainment, marketing and advertising industry. His professional background consists of 10 years in the commercial casting industry working alongside top casting, advertising, production executives and creative professionals in the mainstream and Latino markets. His entrepreneurial path began as co-owning and operating the Casting Group, the first full service digital casting facility. Later, Marco Jointed the William Morris Agency (now WME). His experience at WME Entertainment expanded for six years. Currently, Marco is designing and finalizing domestic/international co-production and co-financing models for the independent film industry. Over the years, he has reviewed and packaged creative and business film structures for 60 film projects in the Action/Thriller, comedy & Drama genres totaling a budget of over $200 million.