2014 UMFF Chairwoman: Tracy Reiner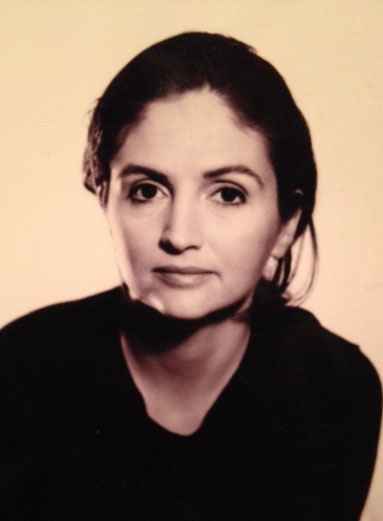 Come to meet with her at Ceremony & Live Performances;Sunday, April 6, 6:00-7:30PM;
RHCC community Center, Auditorium; 735 Silver Spur Rd; Rolling Hills Estate, CA 90274

With four decades in Hollywood, media maker Tracy Reiner has honed her talents to include producing, writing, directing, and acting. She has appeared in over 30 films and has worked in every category of film production. As cast crew and executive in pre and post production. She is currently producing two feature films and directing a documentary.
Growing up in New Mexico with 15 family members employed by the Atomic Energy Commission run Labs in New Mexico has led to a lifelong interest in renewable energy, space exploration and quantum physics.
At age 8 her reality completely shifted when she moved to Los Angeles with her mother actress/director Penny Marshall and her stepfather actor/director Rob Reiner. "It was complete culture shock. I was forever try to build bridges between both of those worlds and schooling became the easiest place. I went to a lot of schools: Private, alternative, college and universities. Majoring in the History of Storytelling at Bennington College, she authored several scripts and consulted on studio films, focusing on story structure, casting and business proposals. She has worked for directors Sergio Leone, Francis Ford Coppola, and Garry Marshall while she worked at Saturday Night Live and local restaurants to make rent. I moved back to Los Angeles to start Manifesto Films Inc. an artistic development company which helped launch independent filmmakers into the new fields of the 24P to 4K digital formats over the past twenty years.
In 1998, Tracy began a career as a moderator and speaker. She was hired by the California Lawyers for the Arts Council to moderate and speak on "The Effects of Special Effects on the audience" and technologies and the future. In 2000, upon the referral of director James Cameron's Earth ship TV, Tracy was sent to The Korean Institute of Public Administration- KIPA to speak on the of craft of "Storytelling: From Game Design to Feature Films.
Tracy is currently the CEO of Manifesto Films which is expanding the technology of filmmaking optics and consulting on media projects. In 2013 Tracy headed the team that funded and marketed a dynamic new medical software company to be released later this year and hopes to be finished with her current Documentary on cinematic lenses from 1950's to the present. She is the mother of three children and two step children and lives happily with her husband and twelve pets.
She is currently accepting proposals to consult on international co-productions.
Tracy's films include:
Valentine's Day, State's Evidence ,The Princess Diaries 2: Riding in Cars with Boys, The Princess Diaries, Apollo 13, A League of Their Own , Pretty Woman, When Harry Met Sally, Beaches, Die Hard, Big Jump in' Jack Flash and The Flamingo Kid.