The 2013 UMFF Award Ceremony Performing Artists
Ceremony & Live Performances;Sunday, April 14, 6:00-7:30PM;
RHCC community Center, Auditorium; 735 Silver Spur Rd; Rolling Hills Estate, CA 90274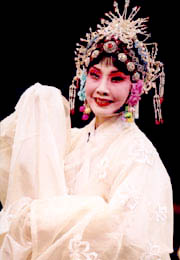 Meiling Hu, The Queen of Chinese Yu Opera
Meiling Hu, a National Class-A actress, a famous Yu Opera artist, an excellent descendant of Chang faction, one of the top ten Yu Opera performers. Her representative operas including "Mulan" and "The Lore on Execution Ground", and she has lead The Second Yu Opera Troupe of Zhengzhou City to perform within China, Taiwan, Hong Kong and overseas, improved the cultural communication around the world. She is the dean of Zhengzhou City Opera Institute, the winner of the Seventh Chinese Drama Plum Blossom Award, and did a huge contribution to the Yu Opera's development.
The Chinese Yu Opera just on Broadway stage-Stuido 54 at Feb. 18, 2013, it is the first ever a Chinese opera played on Broadway for past 83 years.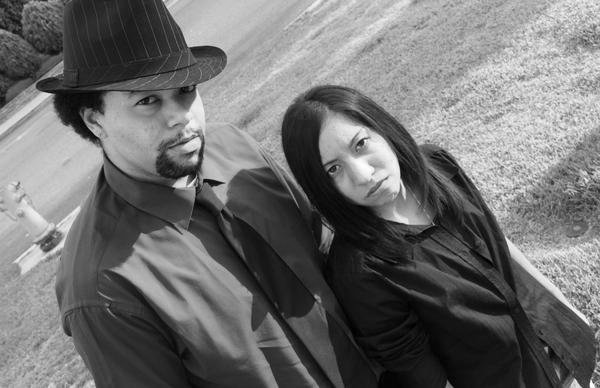 Frankie & Rufus; Singers
Frankie & Rufus are an independent folk rock duo from Orange County Ca. They perform in several venues and events around southern California and write most of their own music as well as record, mix, master, engineer, and produce their own albums as well. They have been committed to their craft for over four years now and a strong work ethic and "do it yourself" nature combined with a deep companionship fuel the two to further heights. The sound of their vocal harmonies has been described as "angelic" and "Haunting" and that combined with acoustic guitar and light percussion make for a truly unique experience. Always writing, experimenting, and pushing their boundaries, you can surely expect to be seeing more of these two quirky yet endearing musicians for years to come.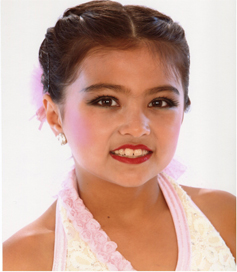 Cady Mariano; Dancer
Cady Mariano (Age 10) loves dance, singing, acting, and volunteering at charities. Her solo dances for Jazz, Lyrical, Chinese, and solo songs have won many awards at dance competitions. Her two Chinese solo dances have earned Judge's Special Awards for "Outstanding Showmanship" and "Gorgeous Quality Movement" 2 years in a row. Her acting and musical theater roles include Belinda/Fanny (A Christmas Carol), Grandma (Haunting Melodies), and Orphan Reberta (Prairie Lights). She earned "Excellent Award" at "Piano Duet Festival" (MTAC), and 1st place for Chinese Speech/Writing Competition (HXCS). Her plan is to be a Singer/Actress and starts her own charity. .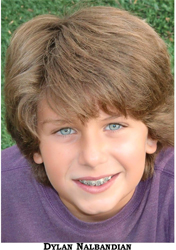 Dylan Nalbandian; Dancer
Dylan Nalbandian (age 12) is an accomplished actor, dancer and singer. He has acted professionally at the Old Globe Theatre in San Diego as Boo Who in "Dr. Seuss' How the Grinch Stole Christmas" (2009-2012). Other regional youth theatre credits include Mowgli (The Jungle Book), Michael Darling (Peter Pan), and Chip (Beauty and the Beast). Dylan is the voice of Lance for Rokenbok Toys (rokenbok.com), and is an award-winning competitive dancer at Georgia's School of Dance. He recently read the role of George Ewell in "Death of a Midsummer Songbird" a play in development by Rachel VanWormer.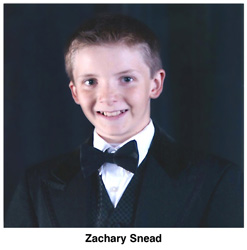 Zachary Snead; Dancer
Zachary Snead is 12 years old and is an honor student in the 7th grade. Zach started dancing at age 5 with a hip hop class and from this evolved his love for dance. He is well versed in jazz, ballet, lyrical, tap, acrobatics and musical theatre. He loves performing and has won many awards in competitions all over southern California. In addition to his dance career, he also plays trumpet in his school's jazz band and flute in the concert band. In the future, he would like to be a Mechanical Engineer while still pursuing his dancing career. est.org)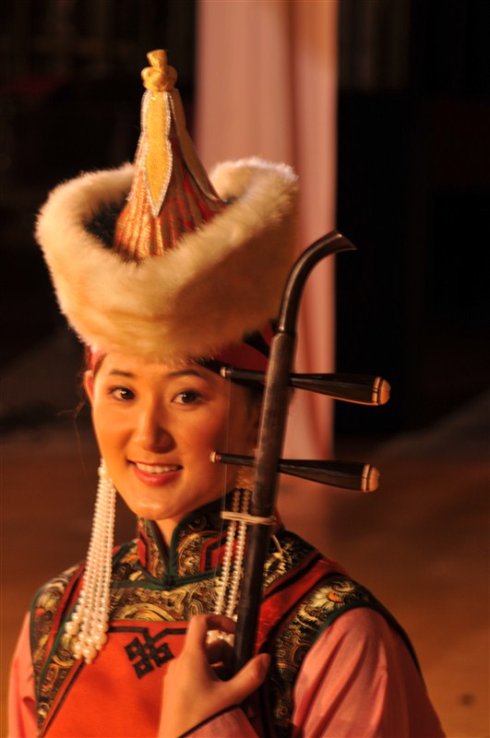 Tanahua; Mongolian Actress


Tanahua is a raising Mongolian movie and film star who has been seeing in many film and television works in Mongolia and China. She is focus on her dreams, and also on the social development. She always display the fresh story and characters from her opinion, and always firmly execute her declaration as a peace ambassador: We have learned how to share love and give love to other people from the love we got, and we will love more people using our wisdom and the real heart.