March 31-April 2 of 2017 as the Universe Multicultural Film Festival plays host to a fabulous array of movies and movie stars. The Festival feature a stellar line-up of films from all over the world,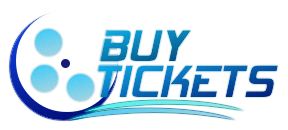 Feature Films:
A WAY BACK TO MOTHER
Korea|74minFeature|Drama
Director: Soo Sung Lee
Synopsis:
There are thousands of orphans around the world because of several reasons such as parents' divorce, economic situation, and single teenager mother. This film describes emotional changes between those parents and orphans.
BIG LOTUS LITTLE LOTUS
China |90minFeature|Drama
Director: Yaxuan Yuan
Producers: Yaxuan Yuan, Shufeng Lu
Writer: XianmingMeng
Cast: Zhaoheyang He, Zhengliang Wan, Gui Han
Synopsis:
A bomb took the lives of the parents of Big Lotus, the sister, and Little Lotus, the brother. Becoming an orphan, Big Lotus has to take care of her younger brother. They start to seek the reason of the death of their parents.
BLOSSOMING INTO A FAMILY
Japan|126minFeature|Drama
Director: Hiroki Hayashi
Producer/Writer:MunehiroKuriyama
Cast: Hitomi Sato, Yoshiko Miyazaki
Synopsis:
The love of family is like a magnificent tree which becomes stronger as its roots grow deeper and deeper. Ito, the mother of two daughters, always speaks to her late husband via her inner dialogue. At last, the day has come; their daughter becomes a bride tomorrow, leaving her family house to begin building her own family which was her late husband's long waited day. That's when the beautiful flowers of the family blossom
DON'T LET MY MOTHER CRY
China|90minFeature|Drama
Director: Jingze Yang
Producer:Shumei Wang
Writers: Yanxia Chang, Xin Li
Cast: Yueqiao Han, Mengnan Li, Junming Hu, Aliya, Yafei Liu, Wenxuan Zhu, Jian Wu
Synopsis:
Yan Lin made a mistake and lost his family and career. His mom stays close with him for ten years and loves him with no condition. If Yan could choose again, he would choose not to make his mom cry.
Short Films
AGRINOUI
Cyprus|20 minShort|Animation|Fantasy
Director/Producer: Alexis Chaviaras
Writers:Alexis Chaviaras, Christiana Vasiliou
Cast: Christina Pavlidou, MarinosHadjivasiliou, FilipposSofianos, Christos Grigoriadis
Synopsis:
A young mare visits Cyprus to take part in races. Frustrated from failure, she abandons the racetrack after confronting her strict father. The mare will meet new friends who will try to help her find her lost courage.
BATTLE BROTHERHOOD
Russia|45minShort|Documentary
Director/Writer: IskanderGaliev
Producer:Val Opolinski
Cast: RuslanAushev, Andrew Botrell, Vadim Fersovich
Synopsis:
The movie tells the story of veterans, both American and Russian, who passed the hardest test of life. Russia and the United States relations are going through a bad stretch. But human friendship is something that a government cannot ban.
BLINDATE
USA|6minShort|Romance
Director/Writer: Melissa Papel
Producer:Mikey Gilmore
Cast: Melissa Papel, Tyler Ham Pong
Synopsis:
Two people meet for the first time. Leyla has a rock attitude, smokes and drinks, while Vincent seems to be a clean cut guy. But is that what really triggers Vincent's initial hesitations and awkwardness?
CAPOEIRA - LIVE THE GAME
USA|16minShort|Documentary
Director: Eric Joddy Matthews
Synopsis:
This is a short documentary based on the lives of Anthony Santo Domingo (Mentor & Instructor of the Live the Game program) and Demetri Tye (Capoeira student). It speaks to their difficult upbringings and how studying Capoeira helped them to overcome a lifetime of social issues such as bullying and violence
Youth Made & Student Films
4242
Portugal|12 minShort|Experimental
Director: Sara Eustaquio
Producer: Victor Eustaquio
Writers:Cristina Caldararu, Sara Eustaquio, Mae Margriet
Cast: Cristina Caldararu
Synopsis:
'4242' is the story of a young female immigrant, a story of a teenager's anguish who is trying to redefine her identity after being forced to leave home.
A NEW LEAF ON LIFE
USA|4minShort|Comedy
Director/Producer: Collin Leslie
Writers: Sharyn Davidson, Collin Leslie
Cast: Sharyn Davidson
Synopsis:
When a crippled, older woman receives a single marijuana seed in a magazine subscription ad, she finds an unexpected cure for her ailing disabilities. After realizing the benefits, she spreads her gifts to other senior sufferers.
BEHIND THE ROCKS
Canada|5minShort|Sci-Fi
Director/Writer: Maia Costea
Producer:Lettie Costea
Cast: Maia Costea, Carla Costea, Izabel Pearce
Synopsis:
After finding a golden rock in her garden, a girl goes on an unexpected adventure with her friends.


CULTURE SHOT
Malaysia|2minShort|Documentary|Music
Director: Zhen Yee Khor
Synopsis:
Culture Shot is a short documentary about a musical group in Malaysia which consists of members from different ethnic group. The only thing that keeps them united is their love towards music.
Musical Video
#ONESKYABOVE
USA|5 minShort|Music Video
Director: Staci Ben Koussa
Producers:Amen BK, Miguel Fernandes
Writer/Cast:Amen BK
Synopsis:
Today we need to celebrate life!! Let's celebrate our cultures and diversity and that we are ONE PEOPLE UNITED under #OneSkyAbove!!
#WHITEWASHTHIS
USA|6 minShort|Music Video
Directors: Diane Phelan, Karen Ng
Producer/Writer:Rebecca Lee Lerman
Cast: Rebecca Lee Lerman, Jonelle Margallo, Alex Chester, Alison Lea Bender, Karen Ng, Yuko Kudo
Synopsis:
In response to the White Washing in Hollywood, Hapa Girl Falls asleep and has a dream. She wakes up to find a different reality.
A VISUAL JOURNEY THROUGH IRAN: SISTAN & BALUCHISTAN
Iran|5 minShort|MusicVideo|Documentary
Director/Producer: EbrahimMirmalek
Synopsis:
A long-forgotten province, isolated due to its relentless droughts and desolated lands with people repleted with pride and poetry, bonded to their ancestral soil.
BEAUTIFUL ST. "LIFE 'TILL DEATH"
Poland|6 minShort|MusicVideo|Comedy
Directors/Writers: Daniel Kozakiewicz, Piotr Koper
Producer: Daniel Kozakiewicz
Cast: Daniel Kozakiewicz, GrażynaGrochowska, JustynaReczeniedi, Karolina Kuik, Kasia Grabowska, Renata Kurek
Synopsis:
A middle-aged man, an artist, lives in a big city. Reality requires it to adapt to contemporary culture. This results in the internal conflict, because it has been raised in other values. On a daily basis he takes on the role of social soul, even though he really wants intimacy and perhaps romantic love, away from the life of a celebrity. .
Special Screening Films
LOST IN SEOUL
Korea︱20 min Short︱Drama
Director/Producer/Writer/Cast Wang Fan
This is a story about a girl who walks into church in search of redemption to save herself from dilemma.

Aida


Morocco,Duration: 92 mn Original Version: Moroccan Arabic & French Subtitles: French, English Year: 2015
Aida, suffering from a malignant tumor, returns to her country of birth, seeking to revive old childhood memories and new hope. Her reunion with her childhood playmate, YOUSSEF, who is, himself, brooding over his existence and at grip with melancholy, will help them both change the course of their destiny.