2015 UMFF " Co-Production With China" Panel
China's limitations on the annual number of Hollywood movies allowed to be distributed within China has meant a huge boost to the production and success of domestic films. China's film revenues have grown by 25% a year for the past 10 years. How can Western filmmakers participate in this growth? Is there a window of opportunity for the West? And if so, what are the pitfalls, common misunderstandings, and industry myths? The panelists will attempt to address these issues during the discussion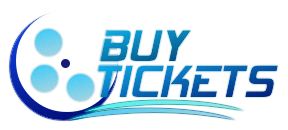 Time: 11:00AM-12:30PM; April 19, 2015
Location: Room 163, 550 Deep Valley Drive, Rolling Hills Estate, CA 90275
The Panel Speakers are:
Ping Jiang, Screenwriter, Producer




Ms.Jiang is the CEO of Yuetong Cultural Media—a well know event management company in China. She has been making movie start from the talent agent, casting director, screen writer, executive director for many TV and films , then become a producer and film investor. Even though, she has been produced over 10 big events, such as Model competitions, youth Art competitions, etc. As screenwriter and producer, the "Feeling the Love Flute " won the Best Children Film and Best Screenplay in 2014 San Diego International Kids Film Festival, and Best Foriegn Film in 2015 Broadway International Film Festival--Ensenada (Mexico).

Yongtao Guo; Producer, Director
Mr.Guo is CEO of Henan Shijie cultural media Company, General manager of Zhengzhou Ice point Oscar Movie Theater, Producer of the <Movie Theater Lines> Magaine. He produced over 6 films, and "A little hero's legend of Yue fei" had win the finalist of 14th International Family Film Festival ( Los Angeles, CA)

Michael Golland; Attorney


Michael is also often sought after by larger reality production companies to assist with their business affairs needs. For example, Michael has assisted ITV with such shows as "Rich Kids" and "Black In The Saddle" and has several clients with projects in development with ITV, Fremantle, T Group and other reality television studios. Michael also represents commercial production and animation studios such as PSYOP.
Michael and his family live in the Hancock Park area of Los Angeles. His wife Michelle is a clinical psychologist and their two kids (Asher and Tova) attend Larchmont Charter School. Michael is an avid golfer and (unfortunately) a die-hard Philly sports fan.
Ms. Hong Li; Director


Ms. Li is the vice chairwoman of China Children Film Association, has been in the film industry for almost 30 years. She is the only one female director trained by Yimou Zhang, and her focus are on children films, have been directed 10+ well known films, won " Hua Biao award", " Golden Roster Award"; " Five One award", "Chinese cultural award". Her films were at Caro International Children film festival; Berlins Film Festival; International family film festival; San Diego International Kids Film Festival.

Jianrong Niu, Director, Screen writer




Mr.Niu has been knew by every Chinese after his TV series " The story of Happy Planting". Then he made " The story of Happy Planting #2", " The light of lake and color of the mountain", " The long live of happy life", all are welcomed by the Chinese farmers and general public. He won many awards, such as " Five on project award", " flying goddess award", "Golden eagle award". His film " The lead Singer and Woman and his woman" will screening in the 2015 Universe Multicultural Film Festival






Ms. Li Jiang; Project Manager and Planner
Ms. Jiang has been project manager and planner for many years. Her land mark project " Feeling the Love of Flute" is the first 3D children musical feature and it was the winner of the Best Film and Best screenplay of the 11th San Diego International Kids Film Festival; The best film of 6th Macau international film festival; the best music award of 9th Asian Youth; the best foreign film award of the 9th BIFF-Ensenada ( Mexico). Now, her new film "Number Seven" will screen in 2015 Universe Multicultural Film Festival. Beside the film project, she has been project planners for many musical, theater plays.

Jordan Gregory; Distributor
Jordan Gregory is an executive with over 15 years of experience in the Entertainment Industry. Jordan is co-founder of Your Hollywood Pro and host of the top-rated Your Hollywood Pro podcast, which was featured in the iTunes New & Noteworthy for TV & Film, Business and Education.
Jordan's career started in his teenage years as a movie theatre usher, where he quickly discovered his love of movies. Jordan has an extensive exhibition background in both operations and marketing. He has worked for Arclight/Pacific Theatres, Cinemark and AMC Theatres.
Working for Deluxe Media Management allowed Jordan to gain expertise in the area of In-Theatre Marketing materials and lobby displays.
Before co-founding Your Hollywood Pro to help filmmakers and creative professionals be successful in the business, Jordan worked for IMAX on theatrical marketing on campaigns for all IMAX films including Gravity, Godzilla, Guardians of the Galaxy and Disney's Maleficent.

Ms.Zhixia Gong; Producer
Ms. Gong is a producer of Long Fu Feng Yun TV and Film Co. She produced award winner TV " Song of the Sword" , award winner Films: " Full Green Village"; " Little Wishes" and " Wang Fu Gui's though". Her newly produced Film "The older man and seagulls / Open your heart" will screening at the 2015 Universe Multicultural Film Festival

Mr. Bin Li, Director, Producer, Screenwriter
Mr.Li graduated from Beijing Film Institute, is the founder of Beijing Xing Wei Sheng Shi Media Co.. He has been worked with many TV series, films and documentaries. In TV series, he has directed over 200+ episodes, and won " Five One award" . In film, he directed 7 great movies, " The story of a piano" won the best family film award and the best actor award at the 8th San Diego International Kids Film Festival. In documentary, "Qing Tian stone carve", "Peng You Shan" and "the left behind child" were the top rank documentary film in China. In independent film, his work" Upper the sky" was the finalist of the 29th Hong Kong Film Festival.

Dan Zhang, Post Production, Editor


Ms. Zhang graduated from Guangxi Art Institute. Worked as TV program editor in Shanxi TV station, then director of film " Talking", cinema photographer for web film " I point I like". She is the chief edition of " The lead singer and dancer and his woman", and it will be screening at the 2015 Universe Multicutlrual Film Festival

Mingxin Chen; Director




Mr. Chen is a well know film director with 30 years of experience in the movie industry,win a reputation as Yunnan folk art and culture expert. He used cinema photograph, art and screenplay

skill to created many remarkable TV series (over 150 episodes) and 15 films.

Mr.Qianlun Chen; Producer, investor, planner


Mr.Chen is the founder of Long Fu Feng Yun TV and Film Co. He is a well know film investor, producer and planner; has produced nearly 150 TV episodes, four feature films. His film " Green Mountains" won the 20th Peony award; " little wishes" won the 22th Peony award and Taishan award; " Mr.Wang's thought" won the 23th penoy award. He is the member of China TV artist association; member of Beijing filmmaker Association.